Sign in & User Management
Once you recieved your initial password, we strongly recommend you to change your password when you first signin to the system. You will find the user menu By clicking on the user profile circle on the left bottom hand corner, this will open a menu with the options to User Management, My Profile, Language, and Supplier switching.
By clicking the User Management menu item, you can see a list of users that will be allowed to access your account. The first user come with Administration permission, who is able to create new users.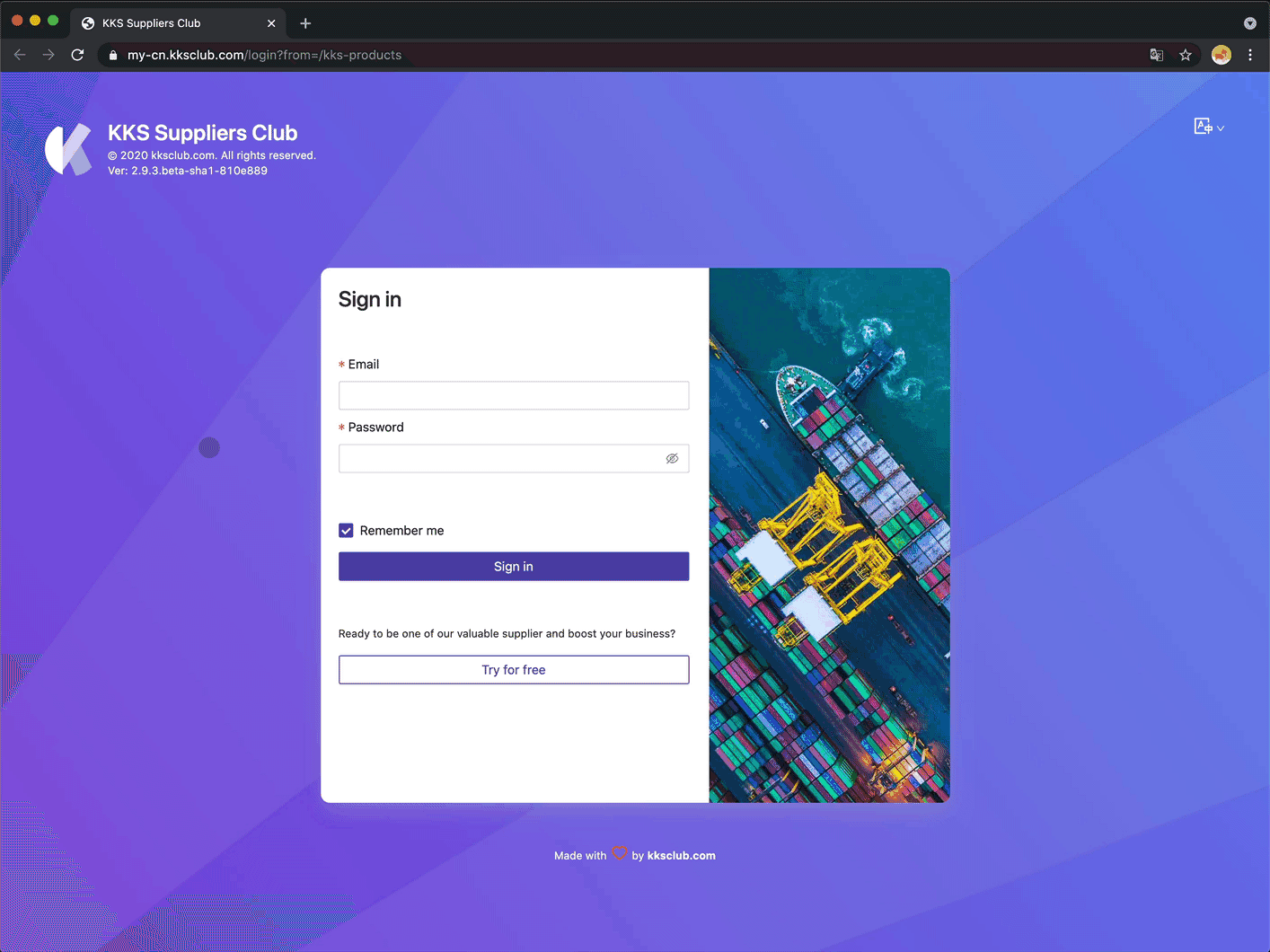 ---
Change password
By clicking the Change password link in the user row, you open the change password form. Just enter twice of your new password and click Save Changes, your new password will take effect.
caution
Password requires the combination of Letters and numbers, 6 characters at least. After you successfully change the password, you will be signout automatically and you can signin with the new credential again.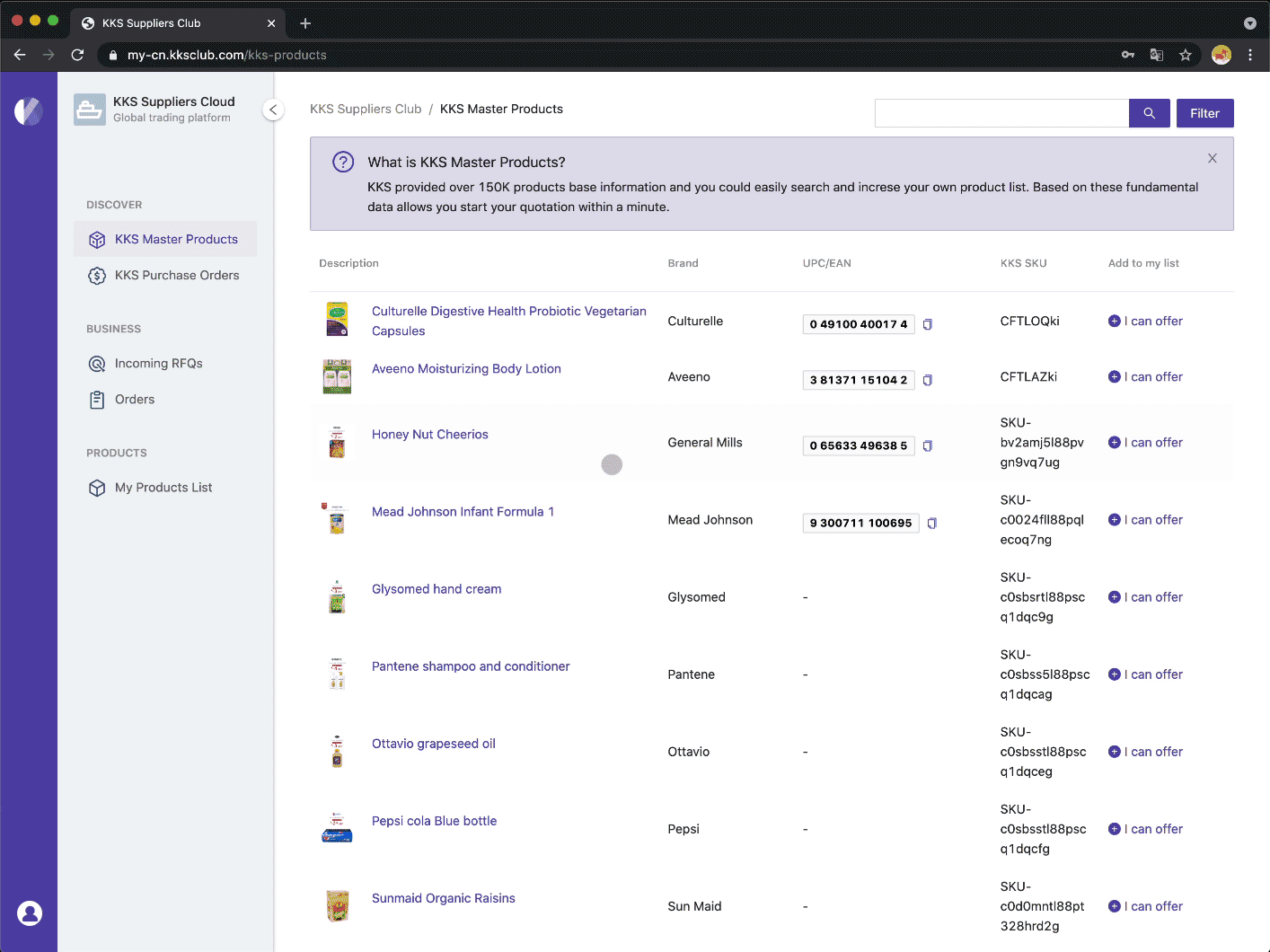 ---
Update profile
Your accurate information is critical for the business, we strongly suggest you to submit detailed profile in our system. By clicking the My Profile menu item you are able to see all the available fields divided into four Info-cards.
Basic Information - All about your company, the name, official site, business type, etc.
Registered Address - Business address is important for billing and business related paper documents.
User Info - Current user information.
Login & Security - Account information and you can also change your password here.