We introduced the user information and organization information related feature on previously chapter. Meanwhile, I think you already see there some other features within the user menu.
Language selection
KKS Suppliers Club™ now supports English US, Simplified Chinese and Japanese. You can choose your language from the Language menu item. If you are like to add more language support, please find a sales representative and let us know.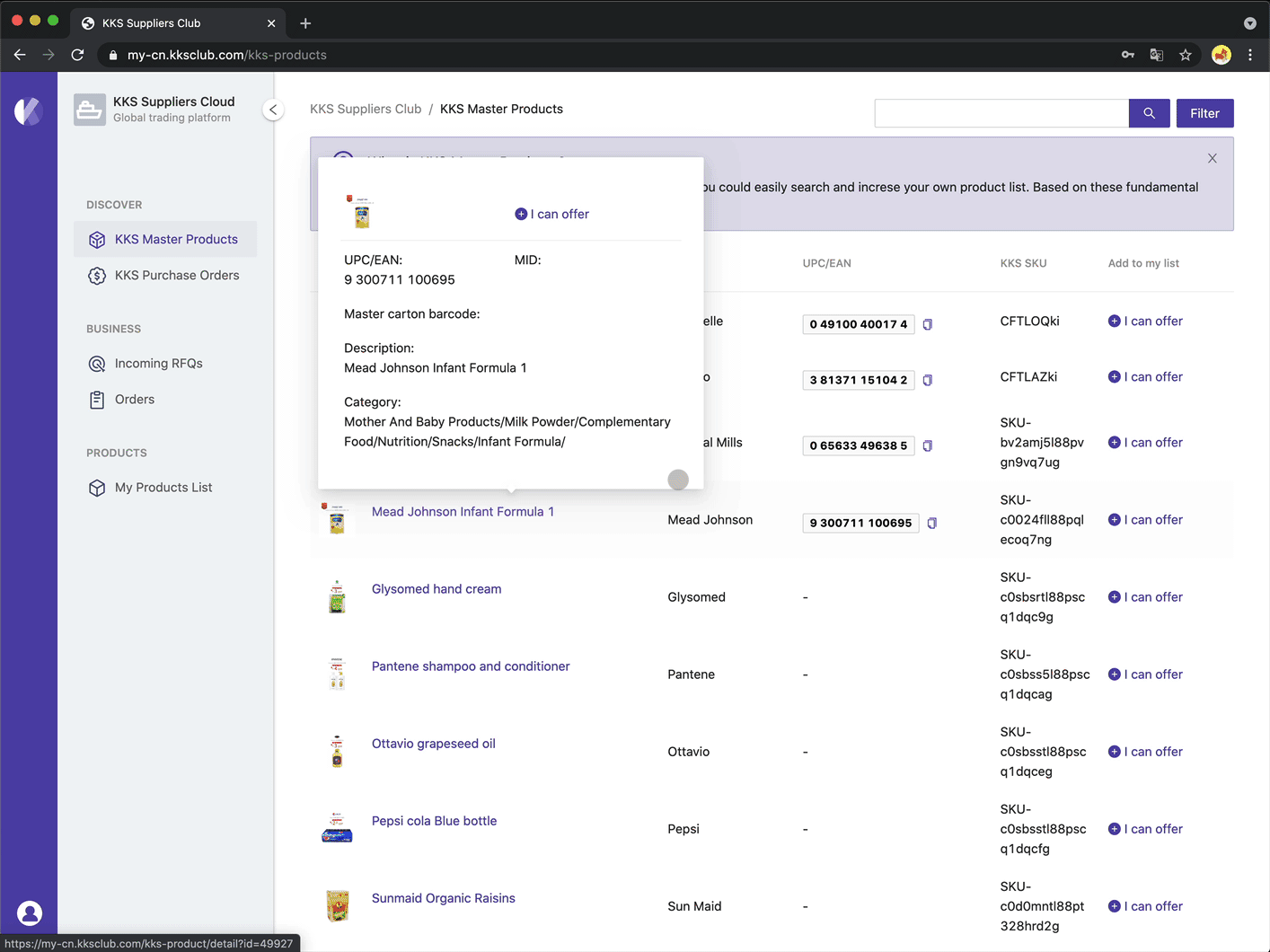 ---
Multiple supplier accounts
Partner only
KKS Suppliers Club™ allows user to manage multiple suppliers account. You can hover on Switch Account menu item and it will open a secondary menu contains the other accounts that you can access.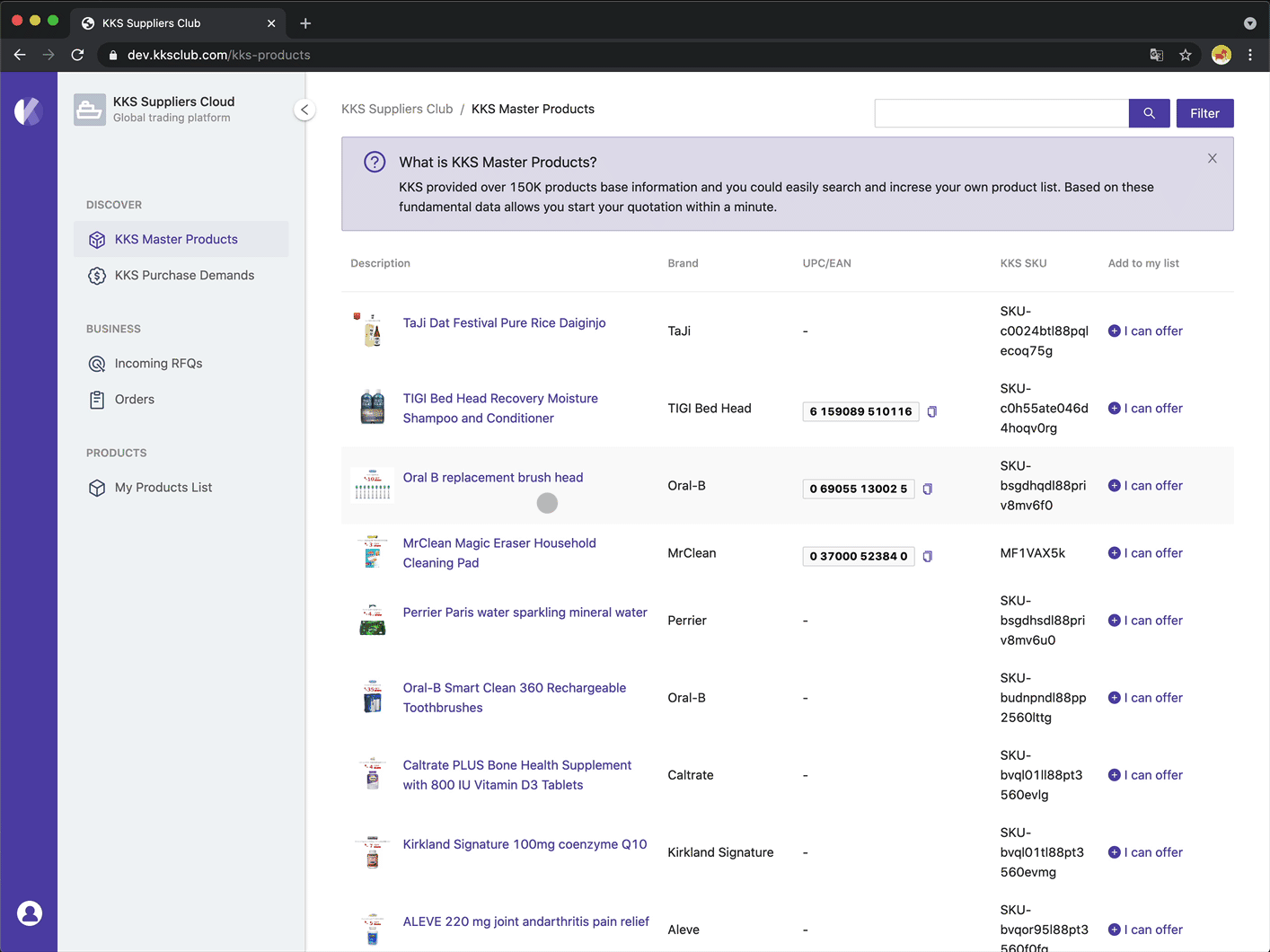 info
We built this feature for dedicated partners only. if you like to enable this feature, please talk to our sales representatives. We will sit down and evaluate the use scenario with you.