When the payment conditions has been met, KKS will responsible for entering the paid banking slip into the system. Each payment done will trigger a automated email notification to your registered mailbox. From Goods & Payment Statistic info card within the order detail page, you are freely to access any information related. By clicking the Payment History functional link, you will open the Payment History dialog.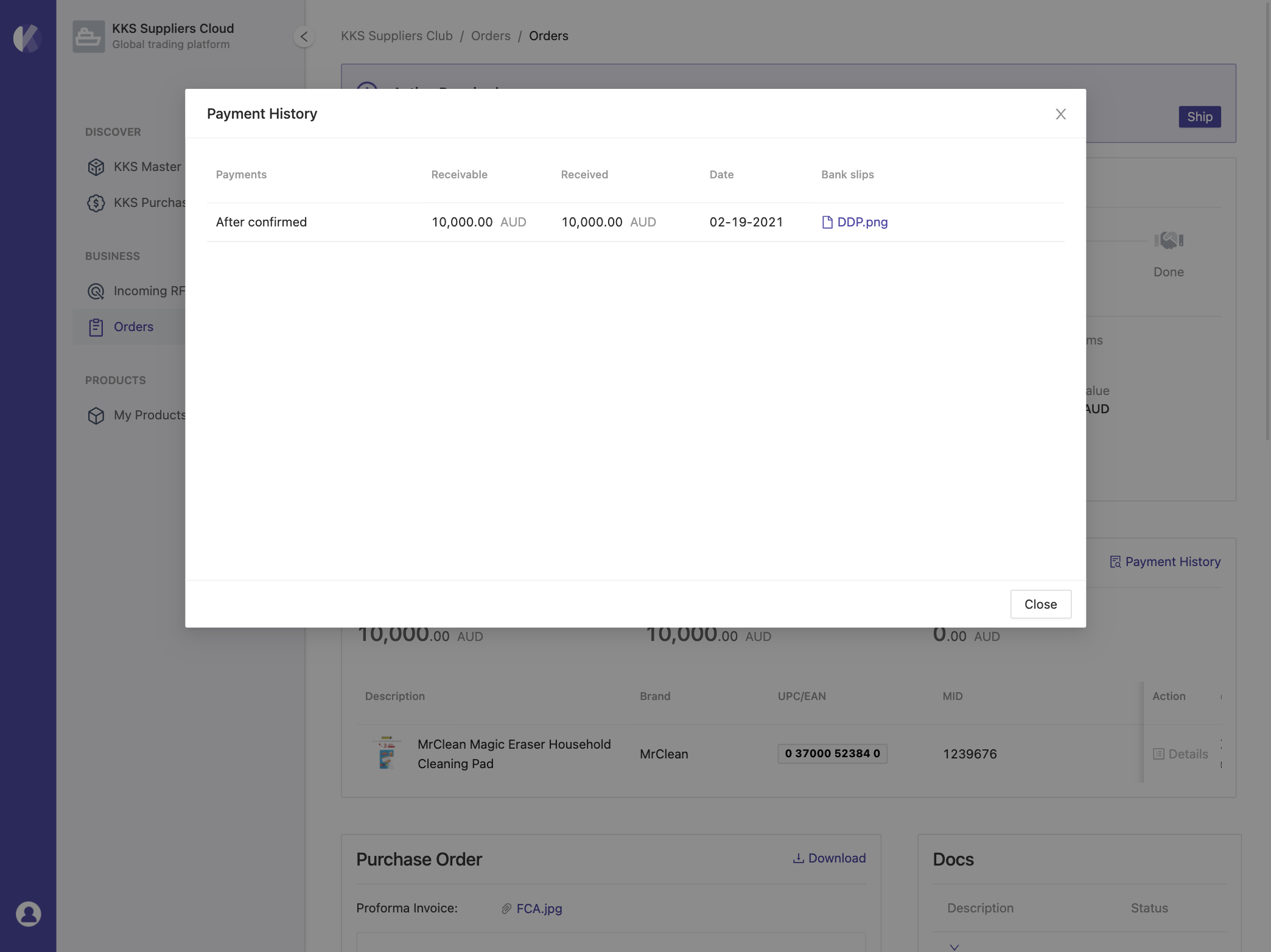 Order Completion
This is almost everything about order processing within our KKS Suppliers Club. One last thing is about the tally. KKS or the end-buyers will responsible to tally the goods and upload the report.
caution
        Since there are possibilities of risks during the logistic process of cross-border trade, which may have various impacted on the quality of the goods, the result of the tally may affect the final order value. Our PO team contact you if this situation ocurred.