Order list
You can access Orders page from the main navigation, there will be a complete order list with the Manage functional link which could bring you to the order details for view or operation.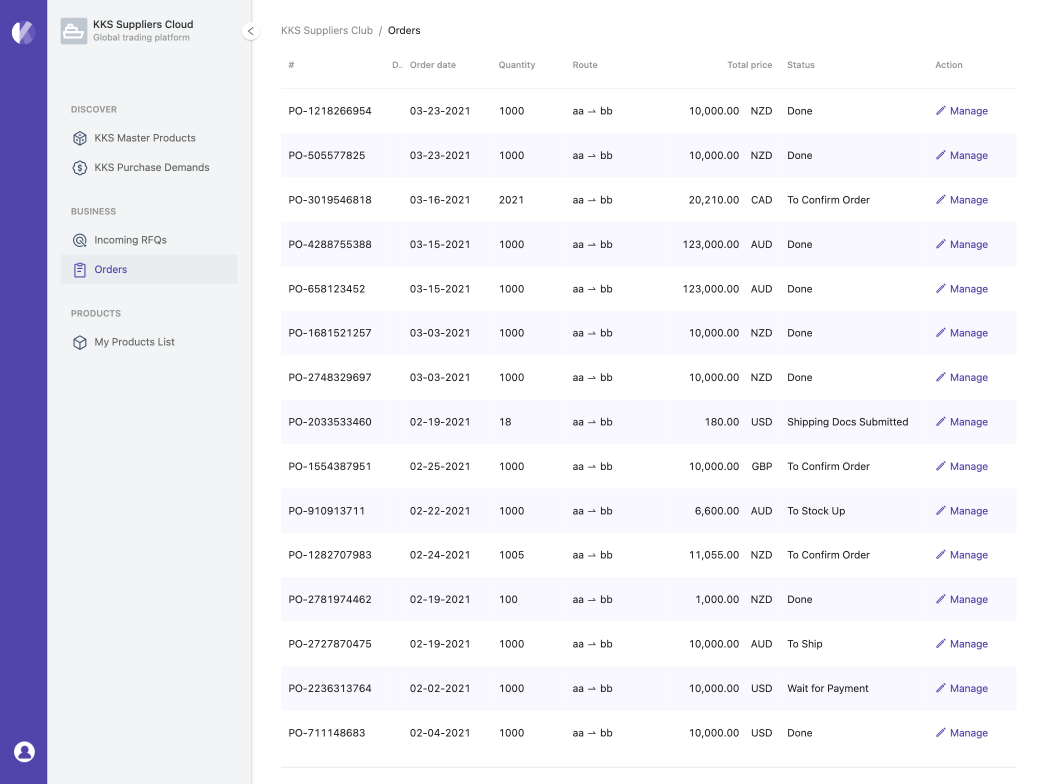 Order details
Clicking the Manage link, then you will access the order details. The order information consisted by several sections.
Summary - The status and basic information
Goods & Payment Statistic Item list and payment query
Purchase Order - Preview and download
Stock Up Docs - Files you uploaded for stockup
Shipping Docs - Files you uploaded for shipping
Tally Report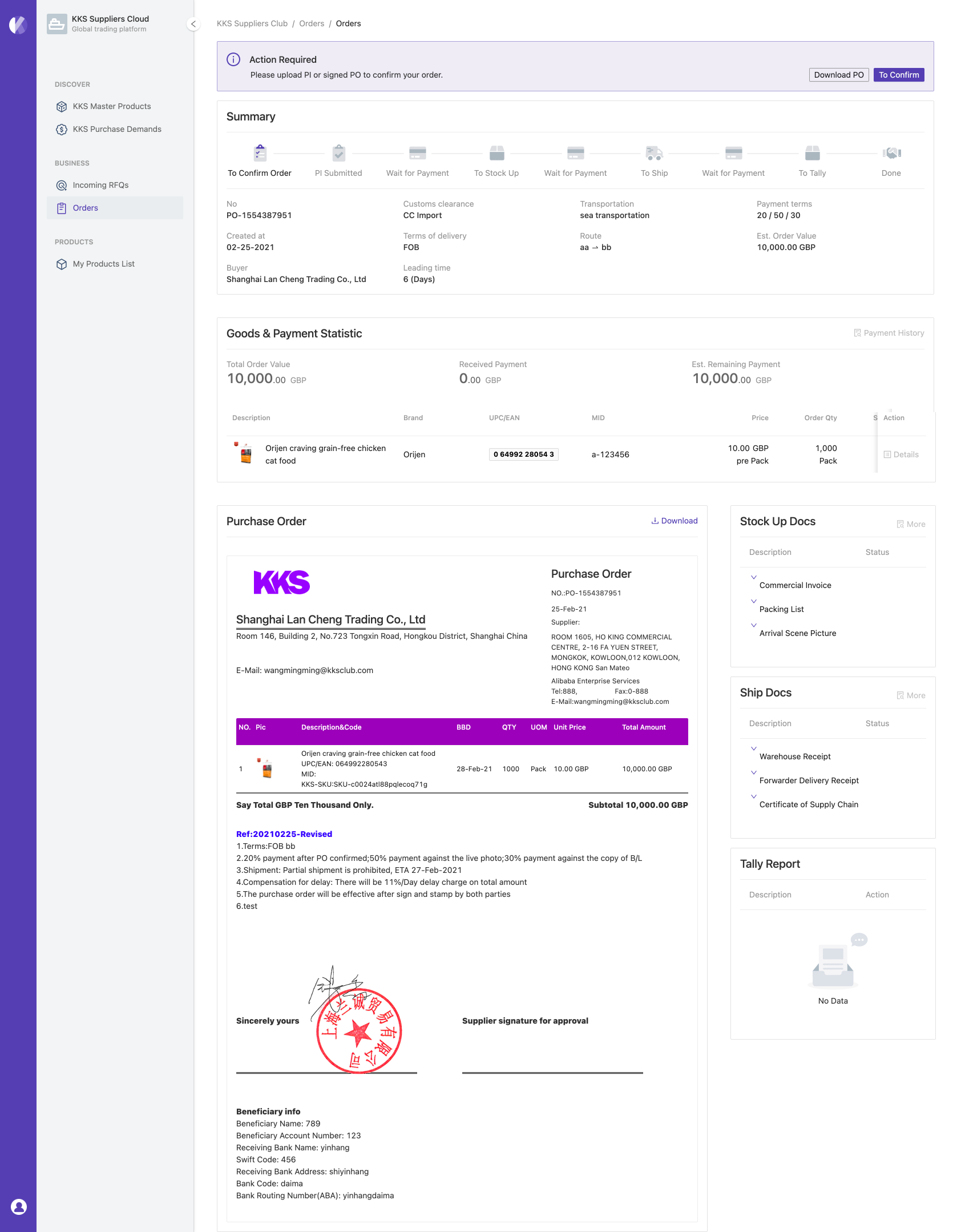 Summary

Above figure shows a typical order pipeline. Supplier are responsible for Confirm order, Stock up and Shipping. All these actions will popup within a message box where at the top of an order detail page when it asking supplier to response. We will explain one by one for you in the next chapter.
All the other order information also shows here for your reference. We have:
Order number
Creation date
Buyer info
Type of customs clearance
Term of delivery
Leading time
Type of transportation
Routing
Term of payment
Est. order value
Goods & Payment Statistic
We isolated the payment related information into a standalone info card. It's easy to check the payment history and easy to check the total Order value VS. Received Payment VS. Est. Remaining payment if you are in the middle of an order.
KKS purchase order
We prepared another info card that allows you to have a quick preview our official Purchase Order. And you are able to download the PDF version for your reference.
Documentations
As we mentioned in the previous chapter, we divided different documentations into another three info cards which are Stock up docs, Shipping docs and Tally Report. During the process of an order, you can check, upload and manage all required documentations here.