In most case, the Shipping stage will always appear in the whole order process. But for Stock up stage is only exist when the order has particular EXW delivery type and payment term. Actions for these two stages are similar, both are required suppliers to provide various documentations.
Operations
Clicking the button Stockup or Shipping button and you are able to see the action dialog as below: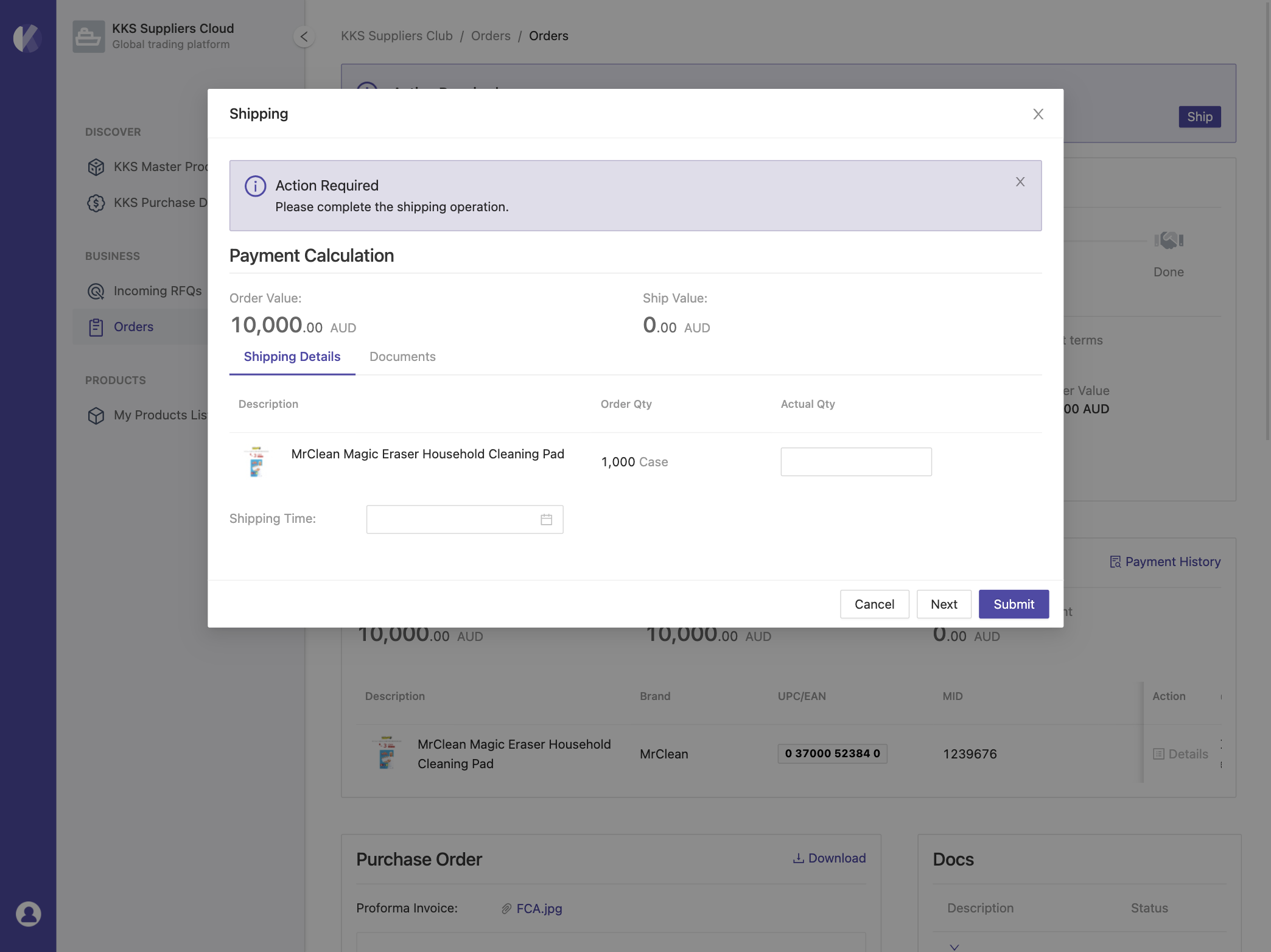 Step 1 - Actual quantity
Provide the Actual Shipping Quantity and Shipping Time. If your order contains several products, then you need to input each of it.
Step 2 - Documents
Within the dialog, you can switch the tab to Documents and you will see a list of files that required for this order. Upload and submit.
Now your order will be validate by KKS and same as the Confirmation stage, you will get feedback if there is a problem. Otherwise, your order will move to the next stage.