Before we move to the specific features introductions, we would like you to know a bit more background of why and how we designed the system in its way. It all begins with the complexity of cross-border trading. Suppliers love to share information, but with quite different data style and document formats. It leads to the information cannot be spread efficiently and unable to utilize the power of Internet and new technologies. Therefore, KKS built an own solution to accessory the trading process, with standardized data as a solid infrastructure.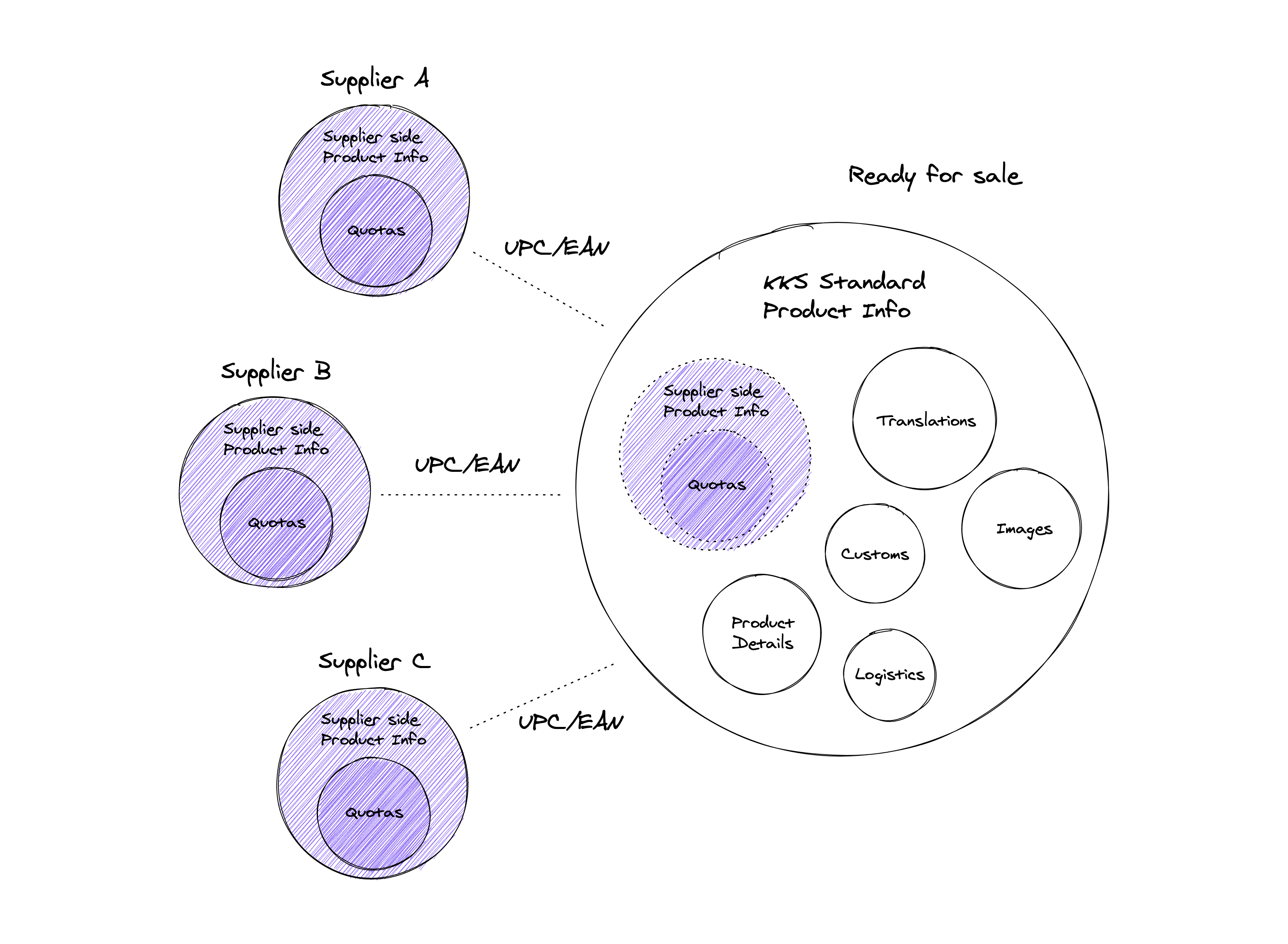 For cross-border trading, always the show stopper is localization and images. Without proper translation and qualified images, products are not eligible for custom clearance and consumer awareness. KKS established a standardized product database to address this issue. Each product has complete data for almost every scenarios of trading life-circle.
Translations & Product Details - Localized product information
Images - High quality images
Custom clearance - Nutrition, Harmonized System (HS) Code and tax rate
Logistics - Units of measurement across different metric systems
We are using UPC or EAN code as the key identify to link suppliers products, which means if your products already in our list, you probably could saving great amount of time on data fulfillment. The KKS Master Products™ keeps updating the product coverage and the quality of data to suffice the need of increasingly new products where comes from various suppliers.
---
Browse and filter
The KKS Master Products™ offers several ways to help you find the product you may offer.
Keywords - Keywords for a product like brand, words within the description and UPC/EAN code.
Category - By clicking the Filter button, you will open the sidebar to select category.
Brand - By clicking the Filter button, you will open the sidebar to chosse multiple brands.