Buyers can access suppliers product & opened quotations through KKS Marketplace™, which will generate inquiries. From daily basis, you will get notified by our automated email message and meanwhile you will see the details in our system. By clicking the Incoming RFQs from the main navigation, you will open the RFQ List page.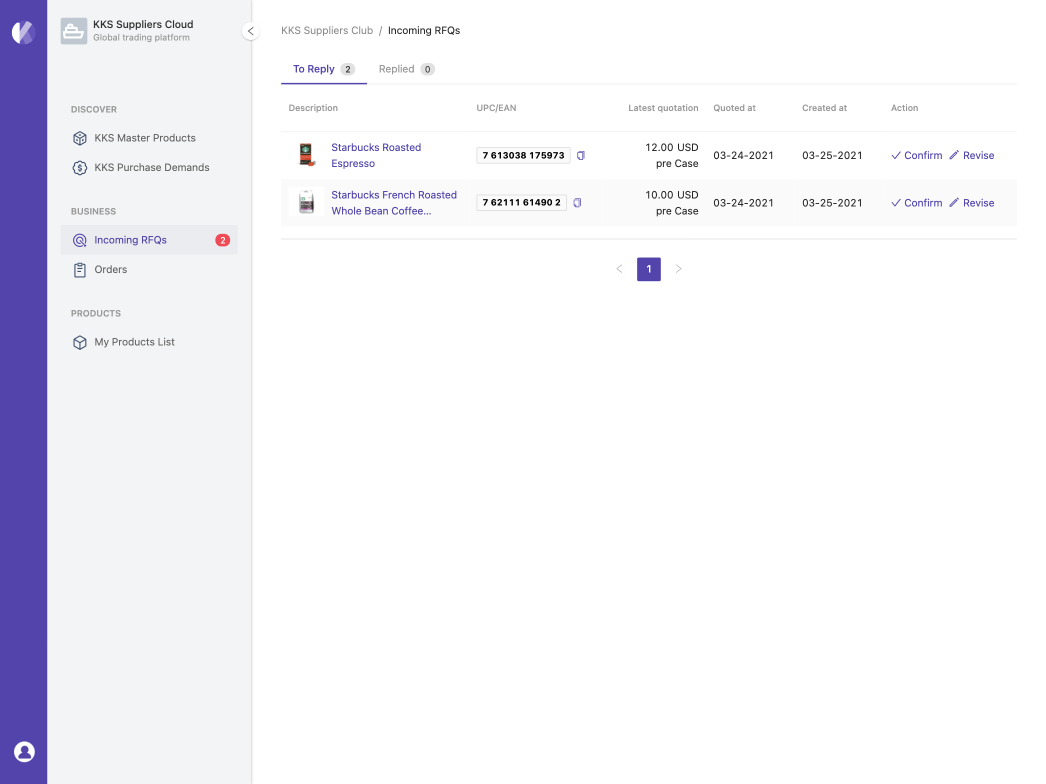 Each RFQ has two operations that you can choose to respond.
Confirm - If you think nothing need to be updated, you can directly click Confirm.
Revise - Maybe the market is changing and you like to adjust the quotation, you can use Revise to renew one.
info
When you finish Revise a product quotation, the system will generate a new version of quotation and you could possiblly check at Quotation List and use it for further needs.
Every responded RFQ will go to Replied tab for your reference.